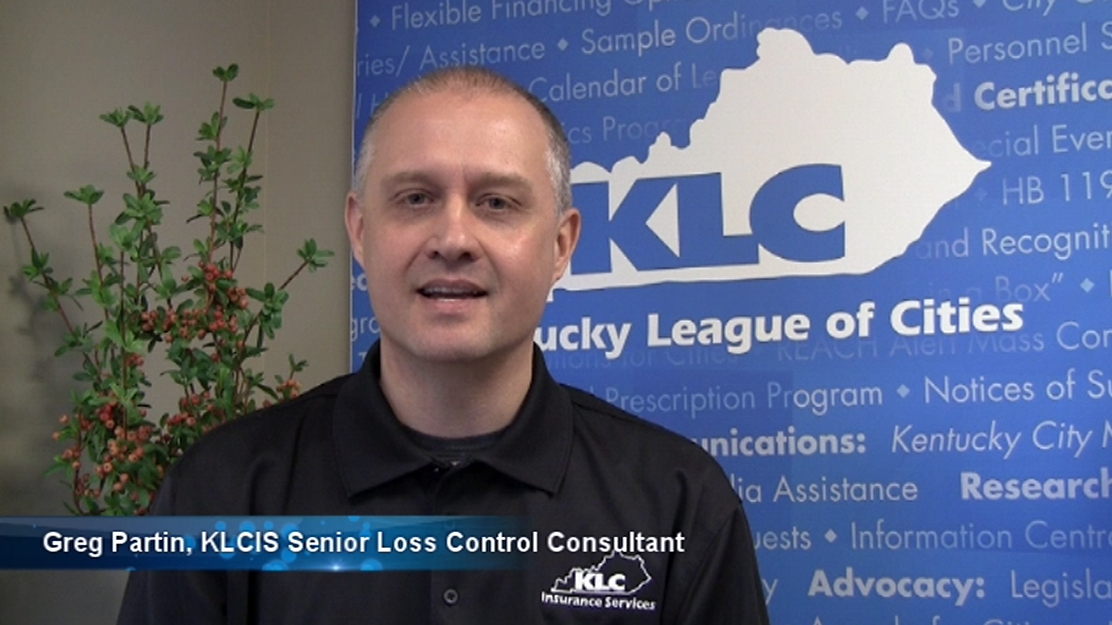 Safe Driving Video Modules

View/Download the brochure about these videos with series descriptions (including times for each module).
Did you know that traffic accidents are the leading cause of workplace fatalities? Beyond the tragic human toll, driving accidents cost the US economy more than $100 billion annually. Traffic accidents are also the most reported type of claim for the Kentucky League of Cities Insurance Services. We want to help employees improve driving outcomes down the road. Members asked for a resource and KLC delivered. To educate your employees on safe driving habits and help your organization reduce risk and claims, KLC has created short and viewer-friendly videos.

Encourage your employees to watch the KLC videos annually. There are two different series from which to choose so you can rotate content year to year. These videos are a great tool for all employees because they provide important information and simple reminders for anyone who drives – on or off the job.
Documented annual employee viewership of either module series will meet the defensive driving criteria for the KLC liability review.
SERIES ONE
KLCIS Defensive Driving Series with KLC Insurance Services Senior Loss Control Consultant Greg Partin, CIH, AMR-P
Greg Partin is KLC Director of Loss Control. He is a certified industrial hygienist (CIH) and an associate in risk management-public entities (AMR-P). He has been with KLC Insurance Services Loss Control since 2005.
SERIES TWO
KLCIS Defensive Driving Series with Rob Miller, KLCIS Vehicle Operations Consultant
Lt. Col. Rob Miller, Jr. is retired from the Kentucky State Police and is a collision reconstruction expert with Crash Analysis & Reconstruction, LLC. He has more than 20 years of experience and is a certified expert relating to traffic and vehicle cases in state and federal courts.